iSensor research, focused on behavioral anomaly detection in interpersonal, one-on-one, or team-based game environments, has implications for a broad range of fields related to cybersecurity as well as psychology, communication, information behavior, and human-computer interaction. Against the backdrop of social and cognitive psychology theories, iSensor research adopts a sociotechnical approach to understanding trustworthiness as a key component for countering computer-mediated deception, identity theft, fraud, and insider threats in the areas where trusted human computer interaction is critical. This research builds on Shuyuan's dyadic attribution model to assess human trustworthiness in the identification of insider threat as a result of betrayal in the complex web of cyber trust.
Using online games, Shuyuan's research constructs human-centric threats, crisis, and illicit behavioral scenarios to compile experimentally controlled simulations, which can process big data using a range of methodologies. From this research, she is working to develop an inference model for assessing trustworthiness and disposition in computer-mediated communications. One of the broader impacts of her sociotechnical study of human "sensors" (humans as predictive agents) is her work on predicting internal threats with high precision in a virtual organization. A primary challenge of this research is to uncover how anomalous behavior can be detected through language-action features and cues. As sociotechnical construct, the study of human "sensors" in online games serves two major aims: theorizing a framework for a dyadic attribution model, and modeling a computational approach for analogous, non-human intelligence learning systems, "i-Sensors."
Future iSensor studies will support building sociotechnical systems (a "social firewall") and social computational systems (non-human "sensors") that aim to detect and predict changes in disposition and social inclinations of target individuals participating in collaborative and coordinated cyber-infrastructures. Unlike existing surveillance systems, "i-Sensors" do not generate online repositories (or logs) of individual's private data, and thus protect personal privacy. Instead, i-Sensor creates attribution schema that tags online actors' dispositional tendency for predictive behavioral analytics.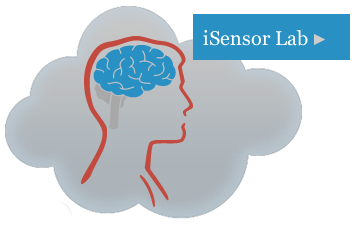 Awarded Grants
Shuyuan has received several grants and awards as a cybersecurity researcher and professional.
Florida Center for Cybersecurity (FC2-3910-1007-00-B): Capture-the-Flag (CTF) Scenario-based Cybersecurity Exercises Development, $50,000, 07/01/18-12/31/19. Role: Principal Investigator.
The Blavatnik Interdisciplinary Cyber Research Center (ICRC) at Tel Aviv University, A machine learning collaborative study of language-action cues in deceptive communication, $79,826 (equivalent to $NIS312,000), 01/01/16-12/15/16. Activity report. Role: Co-Principal Investigator.
National Science Foundation (ICORPS-1505195), I-CORPS: Market impact identification of dyadic attribution model for disposition assessment using online games, $50,000, 12/15/14-12/31/16. Role: Principal Investigator.
Florida Center for Cybersecurity (FC2-2108-1072-00-O): A Sociotechnical Approach to Lawful Interception and Computational Assessment of Information Behavior to Protect against Insider Threat, $25,000, 03/01/15-10/31/16. Role: Principal Investigator.
Florida State University (ITS-181006): Development and implementation of cybersecurity virtual lab, $21,035, 03/01/15-02/28/16. Role: Principal Investigator.
National Science Foundation (SaTC-1347113/Ho and 1347120/Hancock), EAGER: Collaborative: Language-action causal graphs for trustworthiness attribution in computer-mediated communication, $199,998, 09/01/13-08/31/15. Role: Principal Investigator.
Florida State University Planning Grant (PG) Award, $13,000, 12/01/13-11/30/14. Role: Principal Investigator.
Florida State University First Year Assistant Professor (FYAP) Award, $20,000, 05/10/12-08/06/13. Role: Principal Investigator.
Drexel University Research and Scholarship Incentive Grants (R-SIG), $5,000, 2010-2012. Role: Principal Investigator.
(ISC)2 Scholarship, $25,000, 2004-2006. Role: Scholarship Awardee.
R.O.C. Ministry of National Defense 3-Year Award on VPN, CA, Firewall & Policy Management Technology Transfer, $1M, 1999-2003, ($303,000, 1999-2000 1st year). Role: Technology Director.